Even if your HVAC unit is under warranty, it may still cost a hefty amount to repair. Understanding what warranties you have and what those warranties cover, will explain why there may still be costs associated with an "in-warranty" repair.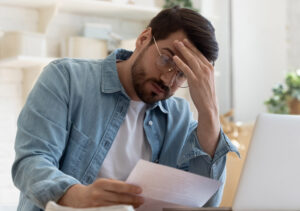 First, there are three types of warranties.
Manufacturer warranty

This is provided by the company that makes the HVAC equipment and covers the failure of parts. After 5 years, the warranty is non-transferable to new homeowners.

Installation warranty

Baggett will offer an installation warranty when we complete a consultation based on what our customers need and install the equipment accordingly. Our first-year installation warranty covers any mistakes or errors with our installation of the new equipment.

Extended warranty

Offers for extended warranties (like you would have for appliances and electronics) are also available on air conditioners, air handlers, furnaces, heat pumps, and other HVAC equipment. Those 3rd party companies then pay for the installation of failed parts covered under the manufacturer's warranty. Extended warranties can be transferred to new homeowners through a transfer process which includes a transfer fee and must be done within 30 days of the change of ownership.
What is NOT covered under a manufacturer's warranty?
Diagnostic fees
Failures caused by lack of proper maintenance
Replacement air filters
Refrigerant
The use of specialty tools necessary to make high level repairs (most notably refrigerant system repairs)
Equipment bought from an unauthorized seller or online
Maintenance
Shipping costs for replacement parts
Warranty filing fees
What is NOT covered under an extended warranty?
After hours calls and repairs
"Nuisance" calls – there must be a failed part in order for the extended warranty to be activated. If there is no failure, there is no extended warranty coverage
Maintenance
Shipping costs for replacement parts
Warranty filing fees
We recommend reading all warranty documentation in order to understand what exactly is covered or not covered. Pay attention to the warranty length, so you know when coverage starts and ends. Registration is required in order to receive full benefits. The team at Baggett always registers equipment on our customer's behalf when you purchase a system from us. We mail all documentation to you upon closing your installation file.
Baggett recommends having regular maintenance performed on your HVAC system because its best for your equipment but also because it protects warranty coverage as well. Learn more about routine maintenance and join Baggett's Preferred Customer Maintenance Club.
Baggett Heating & Cooling has been serving the Clarksville/Montgomery County area for over 40 years. Contact us by phone, text, or email.