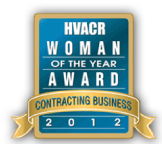 Alana O. Ward, Owner is the proud winner of the 2012 Industry Woman of the Year award.
Your comfort is our #1 priority.
Locally Owned & Operated Serving Clarksville, TN
For over 40 years Baggett Heating & Cooling has been providing high quality residential heating and air conditioning maintenance, service and replacement systems to the Clarksville/Montgomery County area. We are proud to have served thousands of homeowners in Clarksville, TN over these years.
Why Baggett? »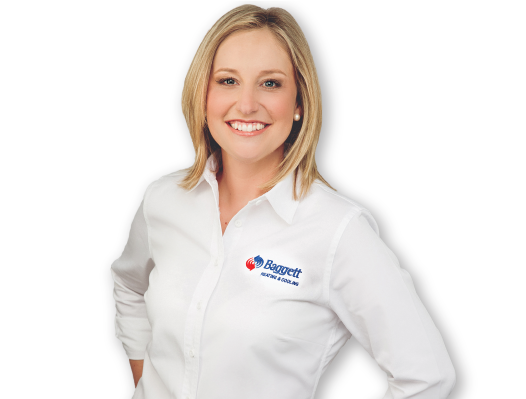 Maintenance Plan
One of the most effective methods to keep your system working properly is to schedule routine maintenance every 6 months with Baggett Heating & Cooling. Our technicians will check all the components of the unit, cleaning coils, and drains to ensure blockage-free passage for fluids and air. This process is designed to keep your system running at optimal levels and can often predict and prevent breakdowns in between tune ups.
"Love everyone here and everything about this business. Switched because the company that serviced our house and installed our original unit were not up to par and should have switched...Read More »"

"They originally installed my heat pump and was just out for maintenance. Like the first time. They were punctual, professional and thorough. I appreciate this company."

"They were a great help, beginning with the office staff and ending with the installers."

"Ed came out for semi-annual inspection. He was very thorough and friendly. AWESOME service!!!"

"Mark my service tech was great. Very thorough and explained everything he had found. Thank you."

Latest from the Blog

Building a Relationship With Your HVAC Company
Baggett Heating and Cooling says there are several reasons why having an established relationship with your HVAC company is good for your system and peace of mind. Prevent costly repairs Save money on energy bills Priority service Peace of mind Baggett Heating and Cooling would like to build a relationship with all…More