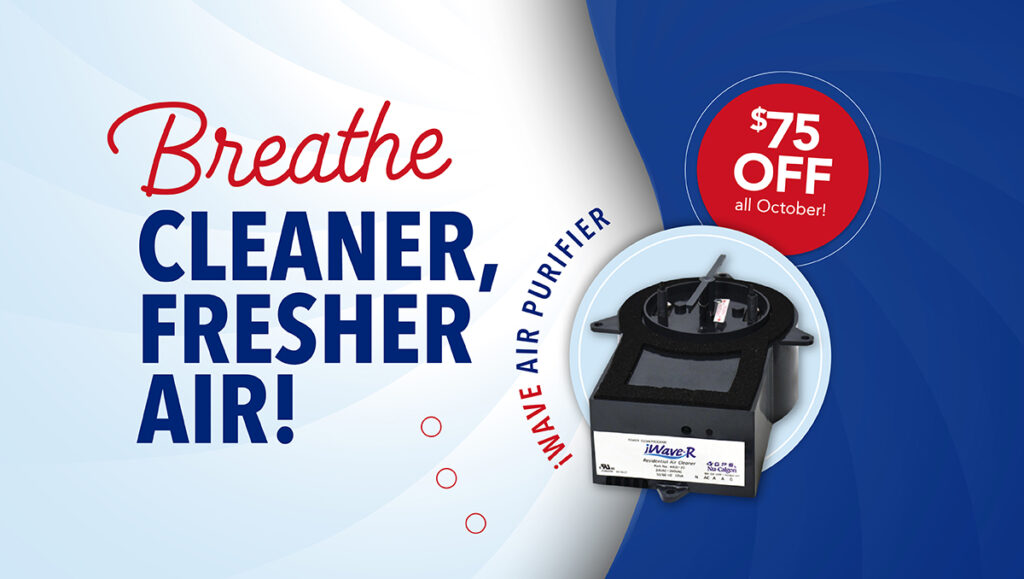 What is iWave?
iWave is an air purifying device that can be installed in any duct air conditioning system.
How does it work?
When air passes over the iWave air purifier, ions produced by the device reduce pathogens, allergens, particles, smoke, and odors in the air.
What is the advantage of iWave?
iWave's advanced technology provides the most effective air purification method. Other technologies require ongoing maintenance with bulb/cell replacements every year or two, making the cost of ownership undesirable.
iWave air purifiers have no harmful byproducts and most models require no ongoing maintenance and have no replacement parts.

*Coupon must be presented at the time of service. No cash or refund value. Cannot be combined with any other offer. Restrictions may apply. Cannot be used for warranty processing fee. Offer expires and must be installed by 10/31/2021 to receive discount.
If you want to know more about this advanced technology, for either your home or business, contact us today.