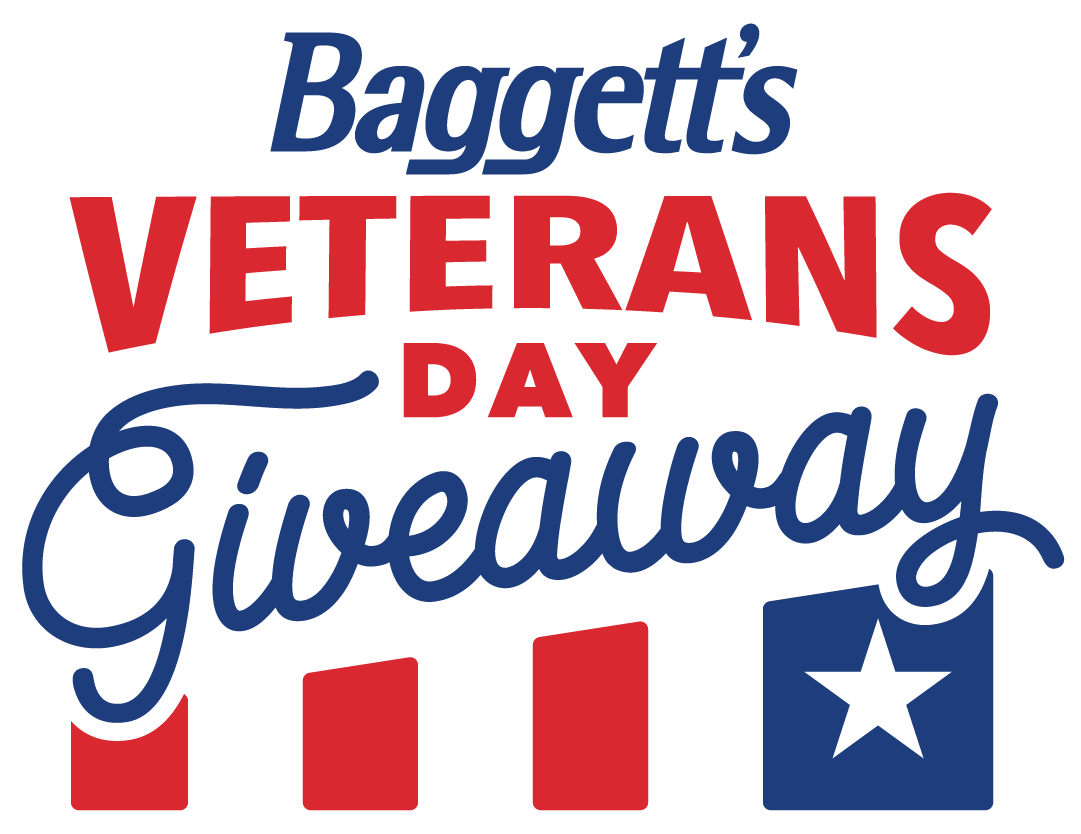 Fort Campbell and local military families bring life and growth to the Clarksville-Montgomery County community, of which Baggett Heating and Cooling has been the beneficiary of.
We are giving a new HVAC system to a veteran in need in Montgomery County, and we need your help.
Please fill out the form below to nominate yourself or another veteran for our Veterans Day Giveaway.
---
Nominations are now closed. Thank you to everyone who nominated! Stay tuned to our social media for winner announcements in November.
---
Contest Rules:
Deadline – Must enter by Friday, October 21, 2022.
Value of Prize – The prize value will range between $6700 – $8300 depending on the type and size of system winner needs. We will be providing a minimum 14 SEER AC or heat pump and matching the efficiency of the existing furnace they have (80% or 90%). 
Eligibility – The nominee must be active military or a Veteran to be entered to win. Candidates must be the homeowner and live in Montgomery County, TN.
Property disqualification – The property must be located in Montgomery County, TN and the candidate must be the homeowner. The structure cannot be a mobile or modular home, and the duct system must be in good condition and sized properly to accommodate the new system Baggett will install. The condition of the home must be good and have no major structural issues that would cause the system not to be able to perform as designed or put Baggett employees in danger. Baggett will perform a home audit to ensure it meets this criteria.
Other – Winner agrees to allow Baggett Heating and Cooling to use their story, images, and video without compensation or restrictions. Veterans Day Giveaway is a one-time gift. It does not include financial assistance for future replacement, repairs, maintenance, or operating costs. Depending on the actual work performed, the part may be covered by a manufacturer's warranty. No other warranties or guarantees apply.
No purchase required to enter.