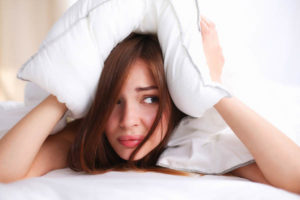 If your air conditioner is making noise, listen up! It's trying to communicate that something is wrong. Air conditioner noises can be a bit unsettling at times, and perhaps even distracting or annoying, but tuning out the noise instead of getting a system tune up will only lead to more problems down the road. And during the hot, humid months of summer, the last thing you want is an air conditioner breakdown!
With more than 30 years of HVAC repair and maintenance experience, you can trust Baggett Heating & Cooling's expertise in knowing the cause behind all kinds of strange air conditioner noises. Our highly rated air conditioner maintenance services in Clarksville, TN can silence the noise your system is making by resolving the underlying problem.
Here are a few example of common air conditioner noises in Clarksville, TN and what they mean.
Screeching or squealing These noises coming from the blower motor can mean a bad belt or motor bearing issues. Belt replacement is a simple, inexpensive repair that should be done before a belt breaks. If that happens, the blower won't run!
Whistling If your air conditioner is whistling while it works, this could be due to air escaping through ineffective seals. Inspect your ducts for cracks in the seam, which can cause your system to run inefficiently.
Banging, clanking, or loud thudding This usually means a component is loose somewhere within the air conditioning system, such as a fan blade that continues to hit the fallen or loose object. Fixing this right away prevents further damage.
Chattering and rattling noises If you hear these noises from your outdoor condenser, it could mean that a few screws have come loose. Tighten the bolts and screws and anything else that secures the cover plates.
Bubbling or hissing These sounds can mean there's a leak in the compressor's refrigerant. Call us right away to fix this problem!
Unusual air conditioning noises give you an opportunity to resolve minor problems before they become major headaches. Routine central AC maintenance, including listening for strange sounds, is the best way to avoid central AC repairs and breakdowns this summer. For HVAC service you can count on this summer and all year round, trust Baggett Heating & Cooling.