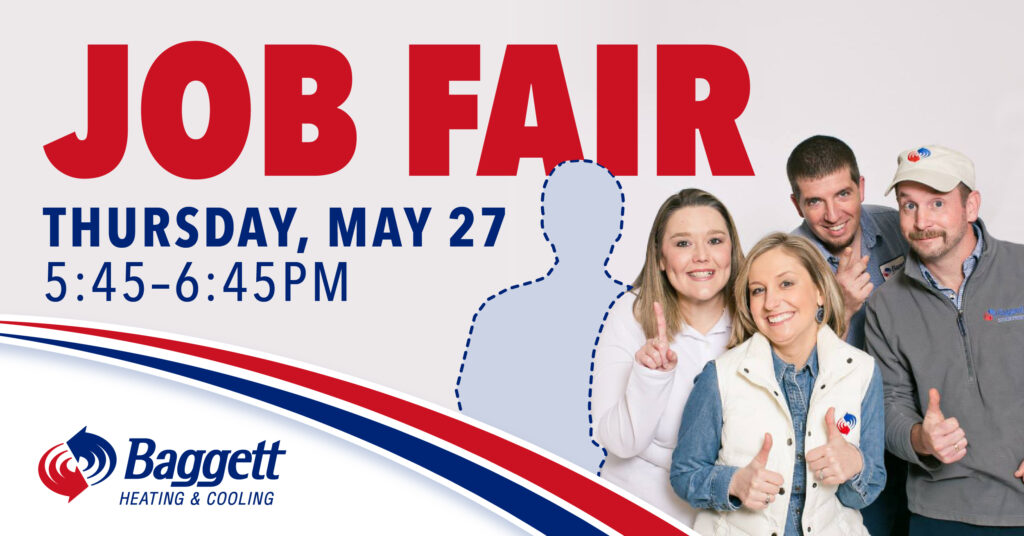 There could be many reasons you are looking for a career. Maybe you are right out of high school and looking to start your first career, or maybe life happened and forces beyond your control are calling you to move into a new career. Whatever your path may be, Baggett Heating and Cooling might be just what you are looking for.

---
The Baggett Heating & Cooling Core Values:
Quality • Friendly • Professionalism • Respect • Integrity
---
The trades are a great place to work, of course, we have always known that. For many years young people have been encouraged to leave high school and go to a four-year university, the reality is that path isn't for everyone. We can also argue that if you are mechanically inclined, enjoy working with your hands and seeing a project to completion then you can begin not only your training but earning money as well.

No experience is required to join our team. We can train you with both on the job training and also sending you to industry training that we pay for!

---